This post looks at the best Writesonic alternatives available, including alternative chatbots and tools for copywriting, essay writing, plagiarism detection, AI content detection, and more.
Writesonic is a relatively comprehensive AI-powered writing tool. It's used by plenty of writers to help with their ad copywriting, blog posts, SEO writing (meta tags and keyword-focused content), and other marketing-focused writing.
But it's not the best AI and writing software for everyone, whether it's too expensive with features you don't use or whether you're more focused on AI writing tools that help students, teachers, and academic writers.
In this post, we cover 6 Writersonic alternatives, including:
Smodin
JasperAI
ChatGPT
ShortlyAI
SaplingAI
Overwrite
1. Smodin – Best Overall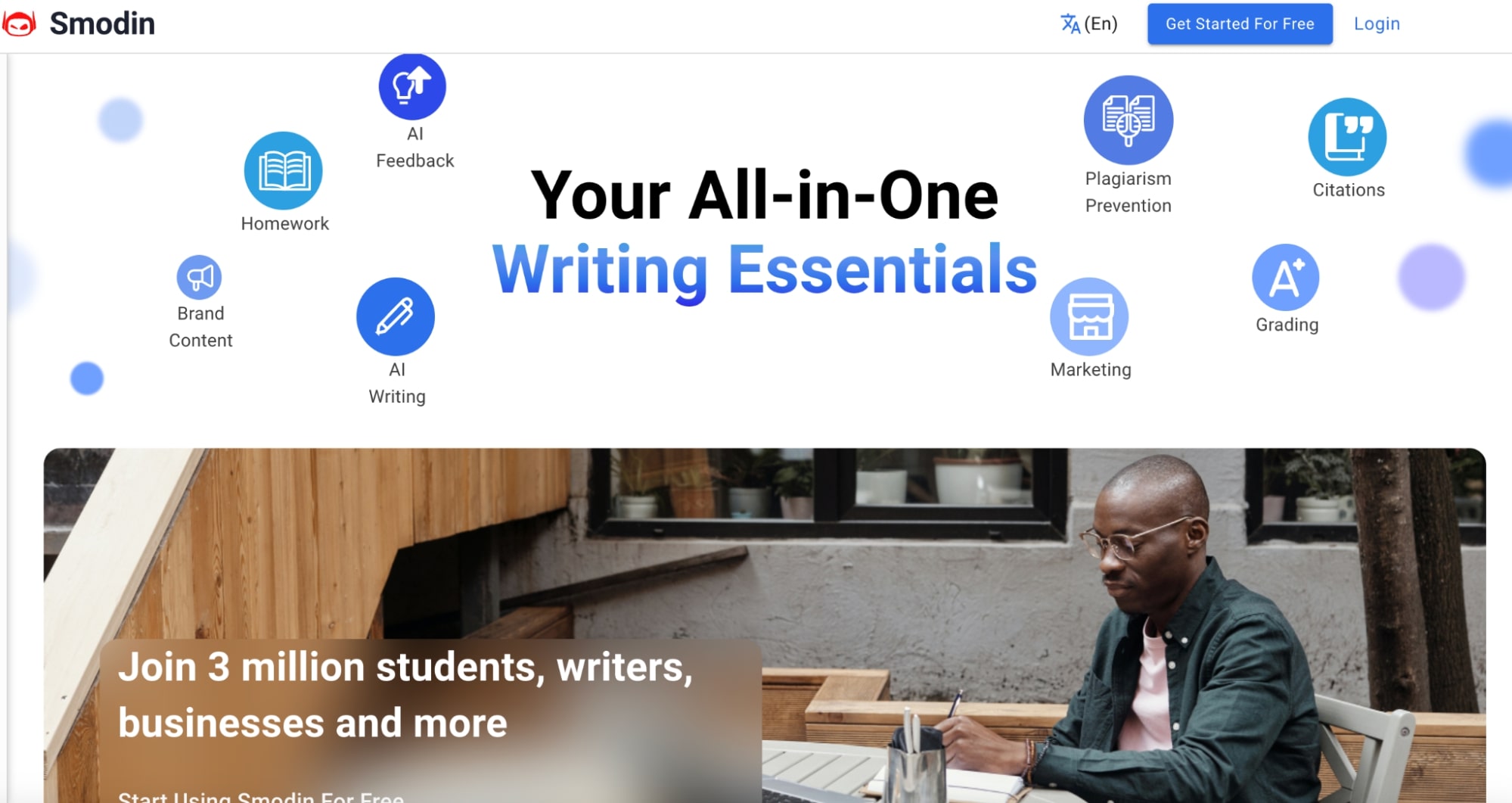 Smodin has several writing tools, making it the best Writesonic alternative overall. You can likely find what you're looking for at Smodin. Somdin is used by students, teachers, bloggers, and professional writers or writers who want to improve their content.
You can use Smodin to:
Write articles
Write essays
Rewrite existing content
Grade your writing (and improve it)
Detect plagiarism
Detect AI content
And more
Let's cover some of Smodin's most popular features for writers looking for a Writesonic alternative.
This is Smodin's AI chatbot, similar in spirit to chatGPT and Writesonic, but with some differences.
Here's how it works.
You type in a prompt or a question into CHATin. For example, we asked Smodin's chat to write a blog intro for the keyword "best vacuums." But before hitting submit, we asked chat to enhance the prompt.
Our original prompt was simply, "write a blog post intro for a post about the best vacuums," and then Chat enhanced that prompt to this: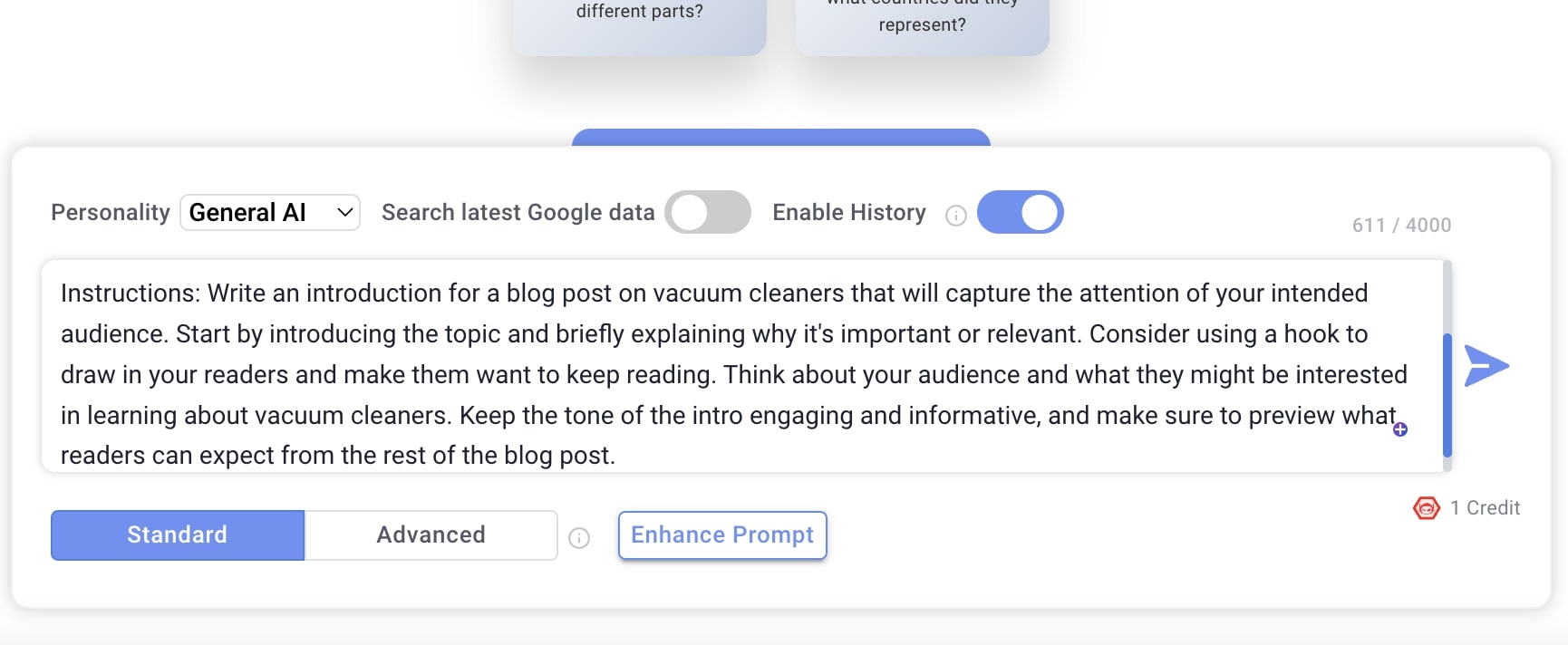 You can see chat suggested a much more detailed and nuanced prompt. This is great for writers who need some guidance on their topic. You can edit this prompt as needed, choose to have chat search the latest Google data, and change the personality of the writing.

Once that's done, you can now have chat answer the prompt. You can then upvote or downvote the quality of the response, ask for a rewrite, or ask another question.
You can also access a library of prompts, with prompts for helping you write LinkedIn ad descriptions, TikTok content ideas, SEO meta tags, listicle generators, and more.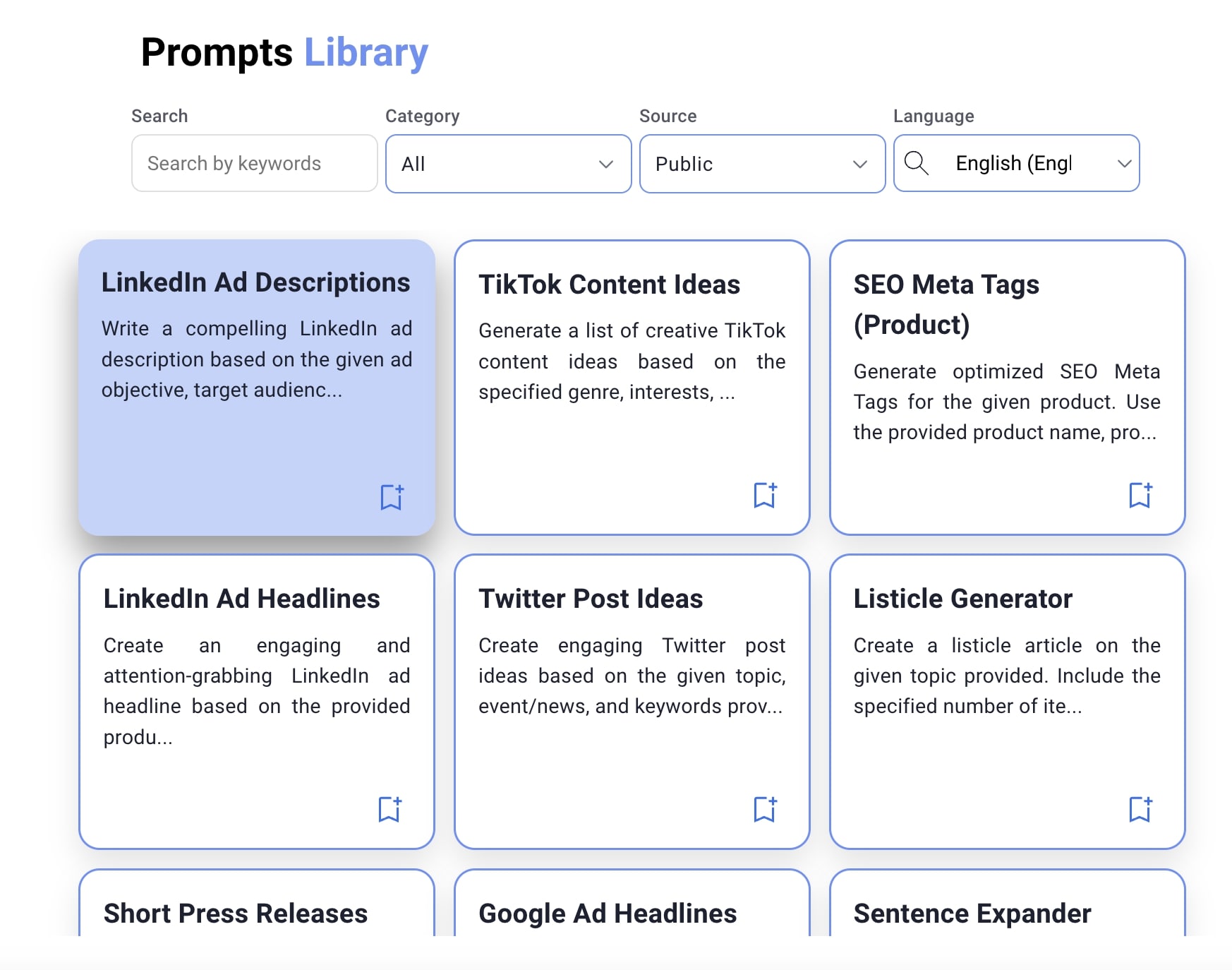 Above, we looked at how Smodin works as a Writesonic alternative when it comes to feeding prompts to a chat. But Smodin also makes it easy to write full articles and essays, which we cover next.
One of Smodin's more standout features is its AI Grader. Both students and teachers use it to evaluate content.
First, you pick whether you want Smodin to grade yoru content with Standard AI or Advanced AI. For the most insightful feedback, stick with advanced AI. You can also pick the language the writing is in and the education level.
Then, you assign a rubric. You can use Smodin's default rubric, but you can also upload a rubric. This is ideal for teachers and students, because now you can tell Smodin how to grade the content exactly.
Once you have picked the rubric, simply upload the essay and Smodin will grade it.
Not only is your content assigned a grade, but the rationale for the grade is broken down on the left side bar, using the precise wording of the rubric you chose.
This is a great way to see how your essay would be graded if you turned it in. It's also a helpful tool for teachers to make it easier for them get started at grading papers.
Use AI to grade your writing today
AI Article Generator
As a direct alternative to Writesonic, Smodin has its own AI article generator. This is perfect for bloggers and other types of online writers. You can use it to either produce a complete article, which you then review and publish. Or to give you the foundations of an article, which you then expand upon. How much detail you want Smodin to use is up to you.
Here's how to write an article with Smodin:
Pick the language you want your article written in.
Pick the title or keywords you want your article to be about. For SEOs and blog writers, we recommend the keyword is the same keyword you are trying to rank for.
Pick how many sections you want your article to have.
Choose whether it needs an image.
Choose whether it needs a conclusion.
Then, Smodin proposes an outline, which you can edit if necessary. When the outline looks good to you, click "Generate Article," and Smodin will produce an article for you.
Depending on your project, you can either edit the article, request revisions or simply use the article Smodin has written. Some writers use Smodin to simply write their content for them, while others use it to get new ideas or a foundation which they can then expand on.
Smodin is a great tool for students and researchers. Smodin writes over 20,000 essays every day. Try it out now for free to see how easy it is.
To start, describe your topic in at least 5 words, though you can use more.
For example, here's the process for writing an essay on the topic of France's role in the American Revolution.
For this essay, we asked Smodin to write about France's role in the American Revolution. We then gave the essay the title "France's Role in the American Revolution."
Smodin suggested an enhanced version of that title: "France's Crucial Role in the American Revolution."
That title is a) more engaging for the reader and b) better informs Smodin how to structure and write the essay because now the focus is on how France crucially supported the American Revolution.
After we agreed on the title and chose the length, Smodin proposed an outline.
You can re-arrange, edit the outline, or accept the proposed outline. After you agree on the outline, just click "Generate Essay."
Remember that the examples above are part of our free plan, a daily credit system. You can get longer, more detailed essays with cited sources when upgrading your Smodin account.
With Smodin's AI essay writer, you get the benefits of:
AI-powered research: Our AI algorithm finds relevant sources for any sentence or text. This is perfect for research papers and other academic writing.
Structured text: Our AI tools create essays with a logical flow and coherent arguments.
Different essay types: Smodin can write descriptive essays, persuasive essays, expository essays, argumentative essays, compare and construct essays, and narrative essays.
Generate automatic references relevant to your essay's topic. Our AI-powered algorithm sources relevant references from Google Scholar and other resource sites.
Writesonic has a rewriter – but it may not work for you, as it's part of its paid plan, which is $20 a month if you pay monthly. Or it just may not produce the results you want.
Smodin's AI rewriter and spinner is a great alternative to Writesonic. It works by re-wording your content using synonyms and re-phrasing sentences but aiming to keep the original meaning intact.
In the image above, you can see a paragraph we originally wrote on the left (for an article about Quillbot), and then on the right; you can see the "re-written version."
With Smodin's re-writer, you can:
Guarantee your new content is not plagiarized
Make edits to your re-written content
View the differences between the original content and new content
Copy and paste your new content
Download your re-written content as a .PDF file Word/.DOC file.
Click here to start rewriting.
Smodin is a popular plagiarism checker. Teachers, students, and other writers use our tool to verify that their content is unique and won't get flagged for plagiarism.
To use our plagiarism checker, simply paste or upload the text you want to check. Smodin then scans a huge set of online files and databases.
If Smodin finds plagiarized content, it'll list the sources of where that content originally appeared.
This is a great feature for students who are writing a paper and may have forgotten where they spruced a specific piece of information.
Click here to check for plagiarism
You can use Smodin to see if content is written by AI or not.
Here's an introduction paragraph to an essay we asked ChatGPT to write.
We then put that same paragraph in our AI detection tool
You can see it was correctly flagged at 100% AI content.
Click here to start using the AI Detector
The above is not a complete list of what Smodin offers or why it's an excellent alternative to Writesonic. Here are some other key features:
Story script generator
Recommendation letter generator
Reference letter generator
Personal bio benerator
Thesis generator
Research paper generator
Story generator
Title generator and headline generator
Start using Smodin to elevate your writing.
2. JasperAI – Good for Copywriters and Social Media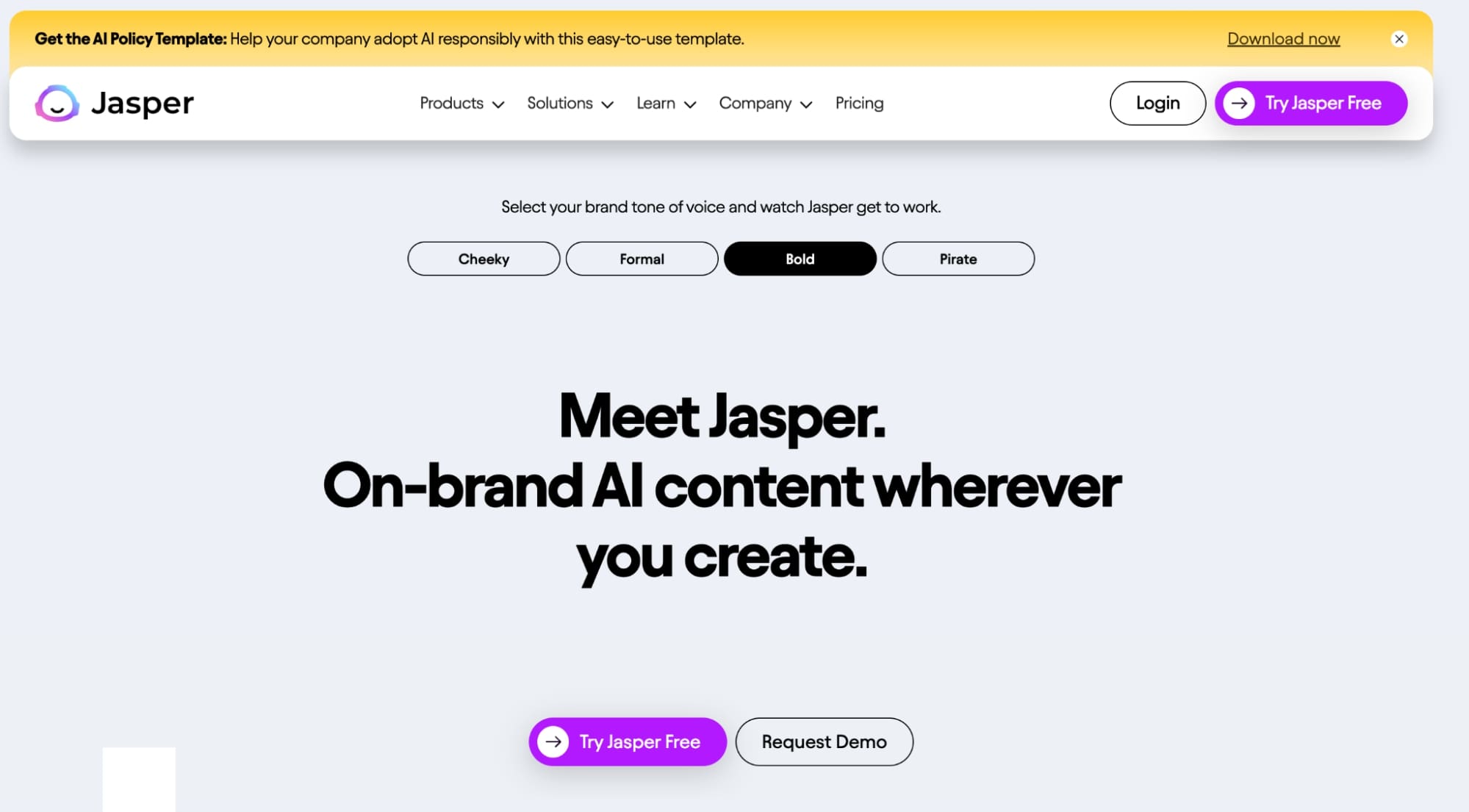 JasperAI is potentially a good Writesonic alternative for copywriters.
Pros:
Versatility: JasperAI comes with various writing templates, so you can use them for different use cases, such as blog posts, product descriptions, and professional emails.
Integration with GPT-3: Jasper integrates with OpenAI's GPT-3 model, which helps it offer quality content generation.
Cons:
Costly: JasperAI is $39 per month per year for its most basic plan (though you can save 20% when you pay annually). This plan is for individuals if you're working with a larger team, it'll cost more.
3. ChatGPT – Good for Chatbot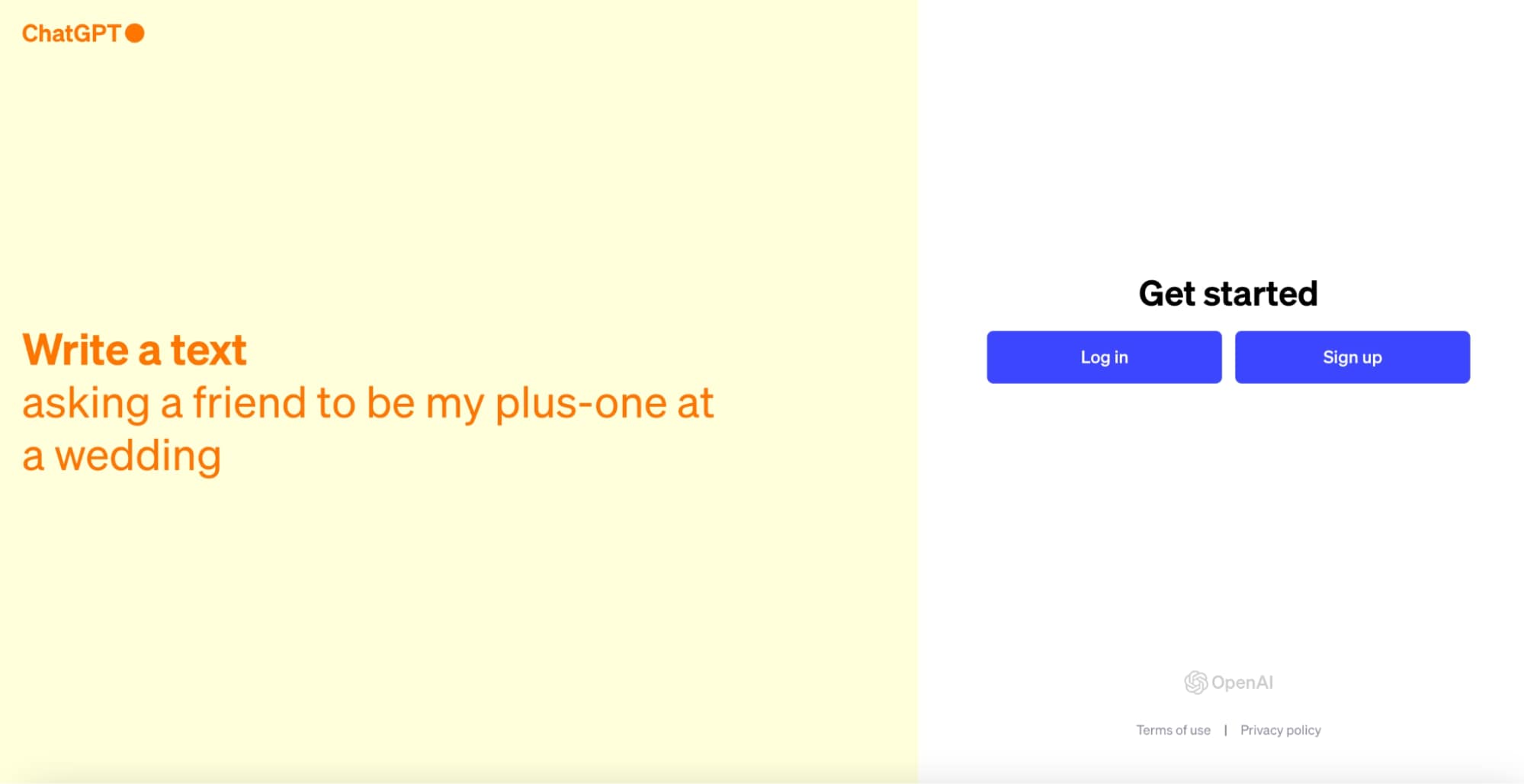 ChatGPT is a popular chatbot that's ubiquitous now with AI-written content. But while it's perhaps the most popular AI-led chatbot, it's not necessarily the right one for your purposes.
Pros
Conversational Flow: ChatGPT is designed for chat applications, so it excels in providing a conversational tone, which can be great for certain content types.
Prompt Responsiveness: ChatGPT responds well to specific prompts, allowing users to guide content generation in real time.
Cons
Not Built for Content Creation: Chat models are designed for back-and-forth interaction, so they need to be more optimized for standalone content creation as tools specifically built for that purpose.
Often too brief: Chat models are often concise due to their conversational nature, which might not be suitable for long-form content.
4. ShortlyAI – Good for Longform Content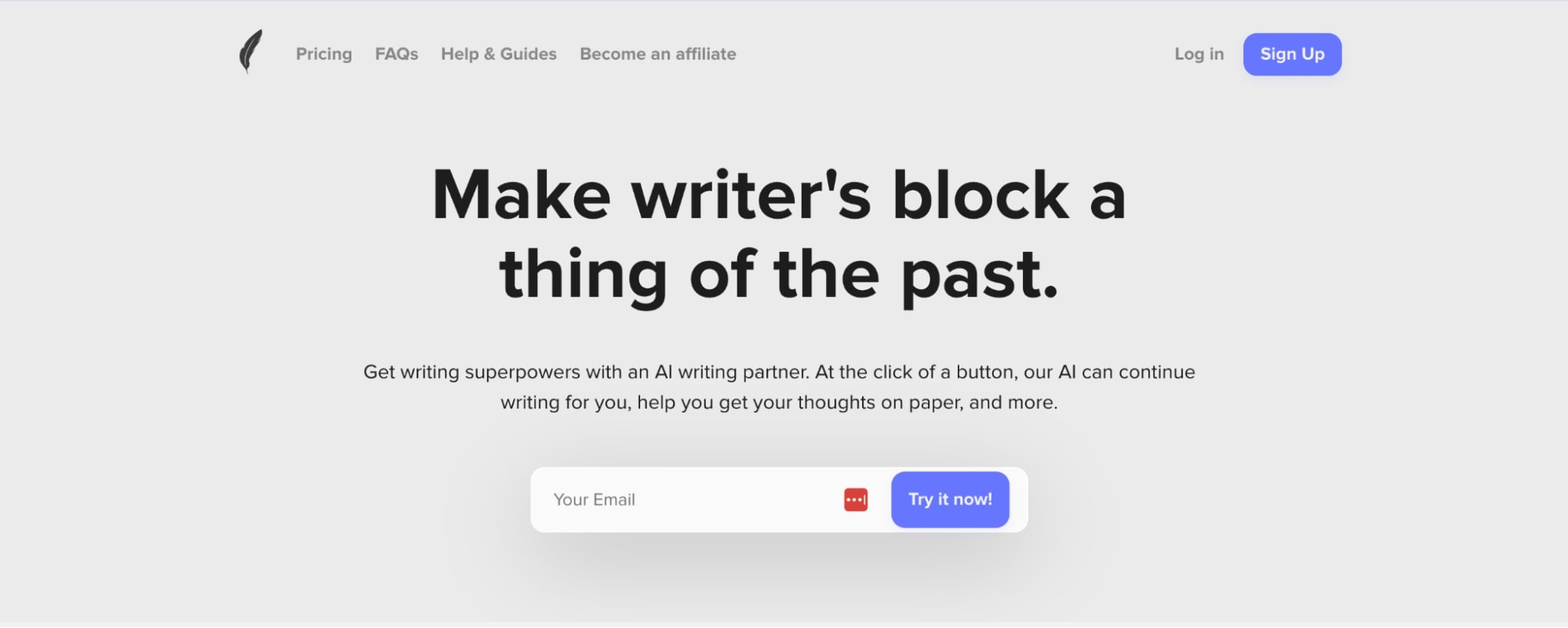 ShortlyAI can be a good alternative to Writeosonic for you if you focus more on long-form content.
Pros
Real-time Writing Help: Unlike other platforms that generate content in bulk, ShortlyAI offers suggestions and expansions in real time.
No Word Limits: ShortlyAI doesn't have strict word limits, which benefits long-form content creation.
Cons
Subscription Cost: While it offers significant value, the platform isn't free, and regular users would need to invest in a subscription. At the time of this writing, the most affordable option was $65 a month (when paid annually). Again, this cost might be worth it depending on how much content you're producing, but it's one of the more expensive Writesonic alternatives.
Lack of Other Features: Unlike comprehensive writing platforms, ShortlyAI focuses mainly on content generation and might need more extensive grammar checking or formatting tools.
5. SaplingAI – Good for Business Correspondence
SaplingAI is an AI-powered writing assistant meant to help with productivity in professional contexts, such as emails, customer support, and other business communication channels.
Pros
Smart Autocomplete: Sapling offers autocomplete suggestions across various platforms, helping speed up the writing process.
Cross-platform Integration: It integrates with various platforms like Gmail, LinkedIn, Salesforce, Slack, and more, making it versatile for professionals in different sectors.
Contextual Understanding: Unlike basic autocomplete tools, Sapling's AI provides contextually relevant suggestions, improving the quality of communication.
Grammar and Spell Checker: Beyond autocomplete, Sapling offers grammar and spell check functionalities, ensuring professional and error-free communications.
Multilingual Support: Sapling offers support for multiple languages, broadening its applicability across different regions.
Cons
Subscription Costs: There is a free tier with limited features. Otherwise, you can start on the $25 per month tier (when paid monthly) suitable for individuals. For teams, contact Sapling directly for a custom quote.
6. Grammarly – Good for Tone and Editing
Grammarly is different from the other tools on this list. It doesn't really (as of yet) work with generative AI. Instead, it focuses on helping you improve your content. You can, for example, take content written from an AI tool and "run it through Grammarly."
Grammarly looks for spelling and grammar errors, but also makes suggestions regarding style and tone. It can also help make your writing more engaging and you can use it to check for plagiarism.
Pros
Advanced Editing Tools: Grammarly can be used to ensure your content is 100% polished and written to be engaging.
Plagiarism Tool: You can use Grammarly to check for plagiarism. It'll tell you which percentage of your content is plagiarized and provide source links to the original content.
Google Doc Integration: You integrate Grammarly with Google Docs so you can see suggested edits as you write.
Cons
Costs: Not every feature is part of its paid plan, so if you want all helpful features, you'll need to sign up for the paid Grammarly Pro option.
Not an AI writer: Grammarly is a tool to help you improve your current writing. It's not a generator or re-writer.
Finding the Best Writesonic Alternative: Things to Consider
Use Case
Writesonic is an AI writer and text generator. It's similar to tools like Smodin, Jasper, and ChatGPT.
So, if you're looking for another AI writing tool that does similar things (though with a different interface, pricing plan, and content output), you can stick with similar tools like those.
But if Writesonic isn't what you need, and you're looking for either a re-writing tool, a grammar assistant, or a style editor, then you'll want to consider options such as:
Price
You might be leaving Writesonic because you don't like its price. At the time of this writing, paid plans at Writesonic cost $20 (monthly) on its unlimited plan, aimed at individuals and freelancers. Pricing gets more expensive for companies producing a lot of content.
Several free AI writers are out there, though their features are limited. Usually, a free writing tool will limit how much content you can generate with AI. Plus, it'll lack features that make it easier for you to write full essays or blog posts without a lot of copy and pasting and reformatting on your part.
If you're serious about writing, it's recommended that you find the right tool for you where its paid plan fits within your budget and provides you with the features you need.
Next Steps: Try Smodin as a Free Writesonic Alternative
Smodin is a great Writesonic alternative, as it has tools built around:
You can try most of these features for free on Smodin.io. Then, if you need more features, sign up for one of our affordable plans.