If you Want to use Smodin Rewriter Plugin for WordPress
The first step would be to…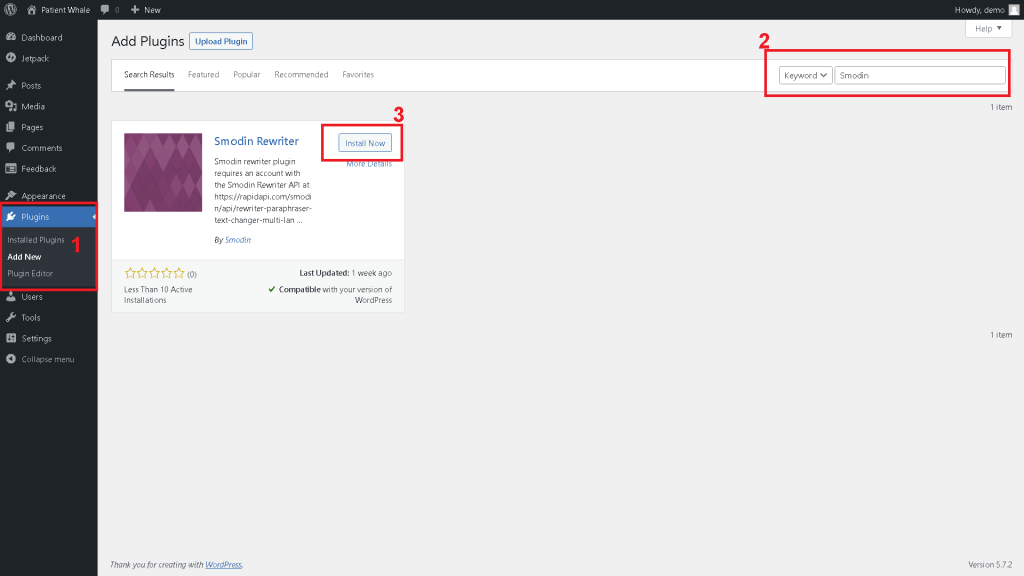 1- Go to Plugins, ->  Add New.
2- Search for the plugin "Smodin Rewriter"
3- Click on install and activate.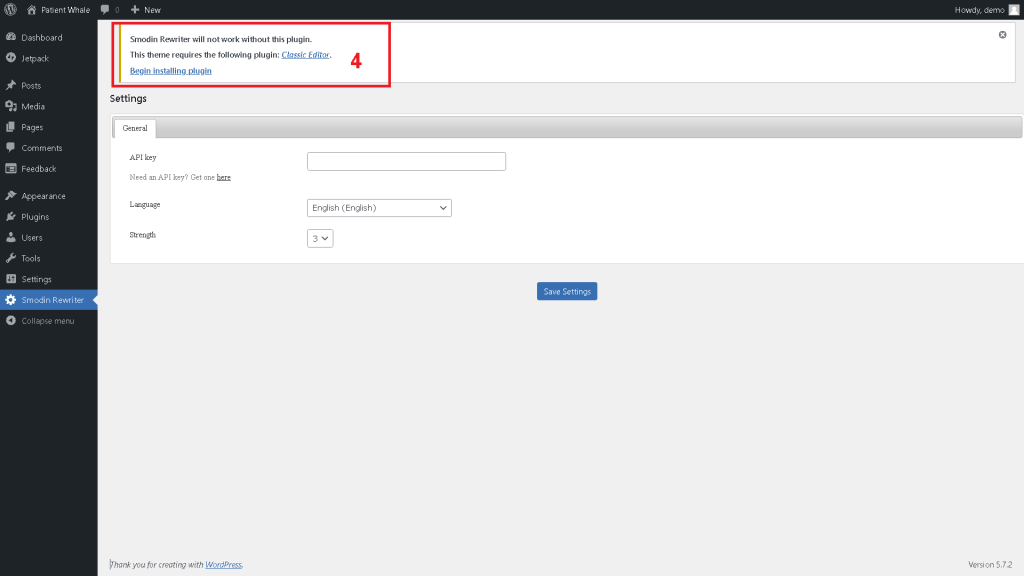 Once you click Install and activate, you will be redirected to the following page
4- Smodin needs the plugin "Classic Editor" to work, if you don't already have it, click begin installing plugin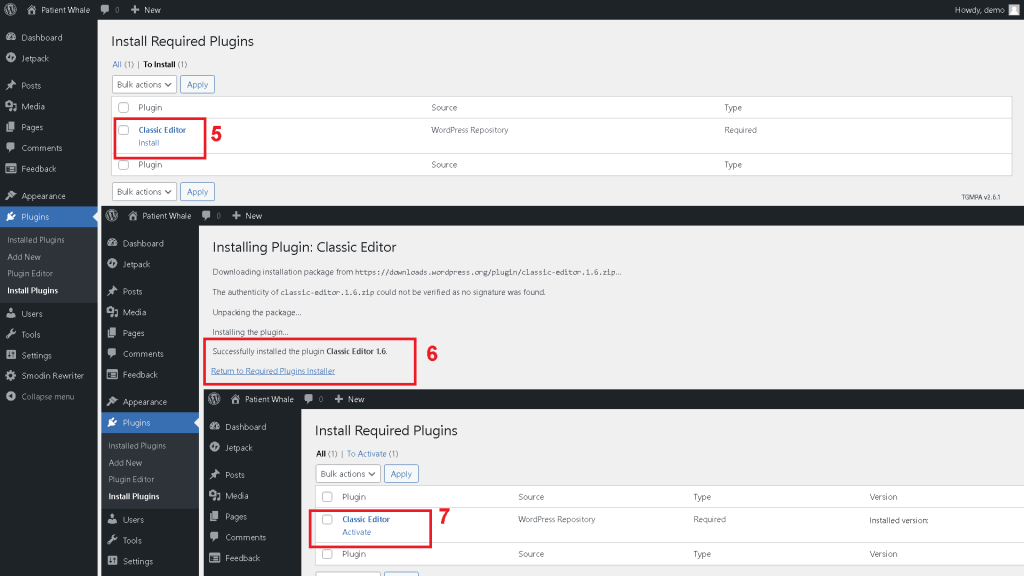 Once you click "Being install plugin", you will be redirected to a new page, and it will redirect you again each time
5- Click Install classic editor
6- Once the installation is successful, click "Return to required plugins installer"
7- Click on "Activate" classic editor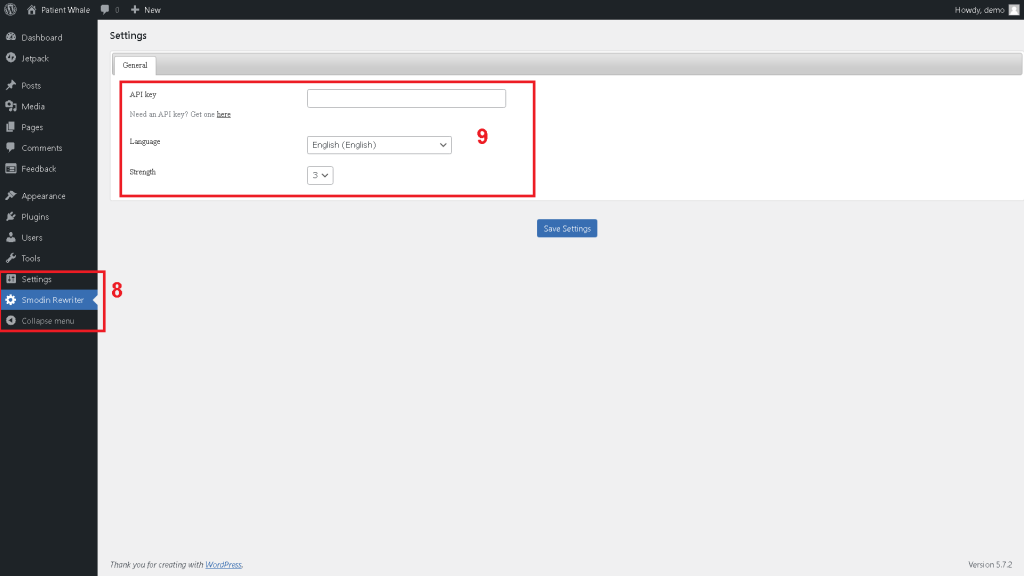 8- Click on Smodin Rewriter settings
9- Add your API Key, select the language and the strength you want for the rewriter
Don't have an API key? you can get one HERE  you will get an "X-RapidAPI-Key", you simply have to copy-paste it on step 9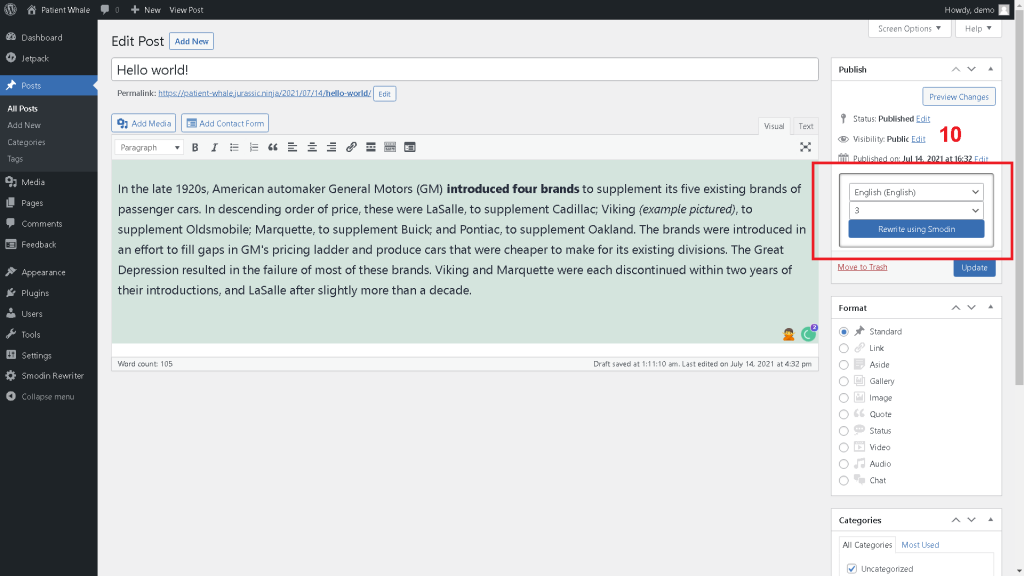 10- Go to add a post, or edit an existing one, select the language you want, click on Rewrite, and it's done!
You've installed Smodin's rewriter plugin for WordPress Successfully