If you Want to Subscribe, to any of Smodin's apps, The first step starts by Clicking Here: https://smodin.io/signup

The next step is to select the application you want to subscribe to.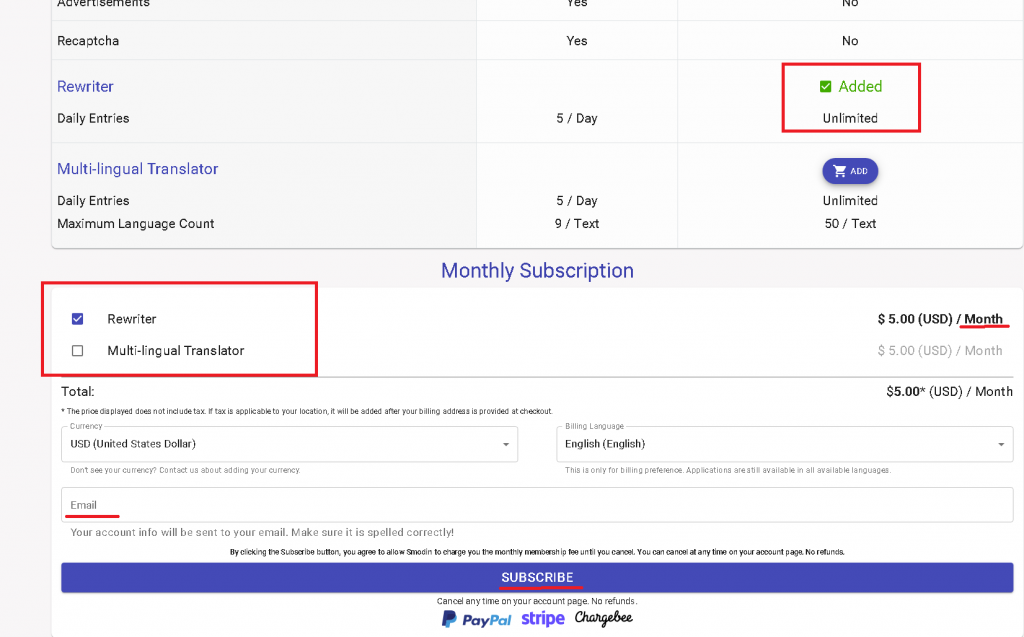 Check if your currency and lang are available.
If your currency isn't available you can use USD.
If your language isn't available, you can use English or the one you are most comfortable with.
(This one is only for the billing process, the rewriter is supported in multiple languages)
Add your email, be sure to understand our policy before subscribing, then click subscribe.
Smodin Offers Subscription-based applications, meaning our applications are charged on a monthly basis.
You can cancel your automatic subscription at any time.
Once you pay, you get access to the Application for one month, it doesn't matter if you cancel your subscription just as you subscribed,
you will still have access to the application for the rest of the month you paid for.
If you want to know how to cancel your subscription, click HERE.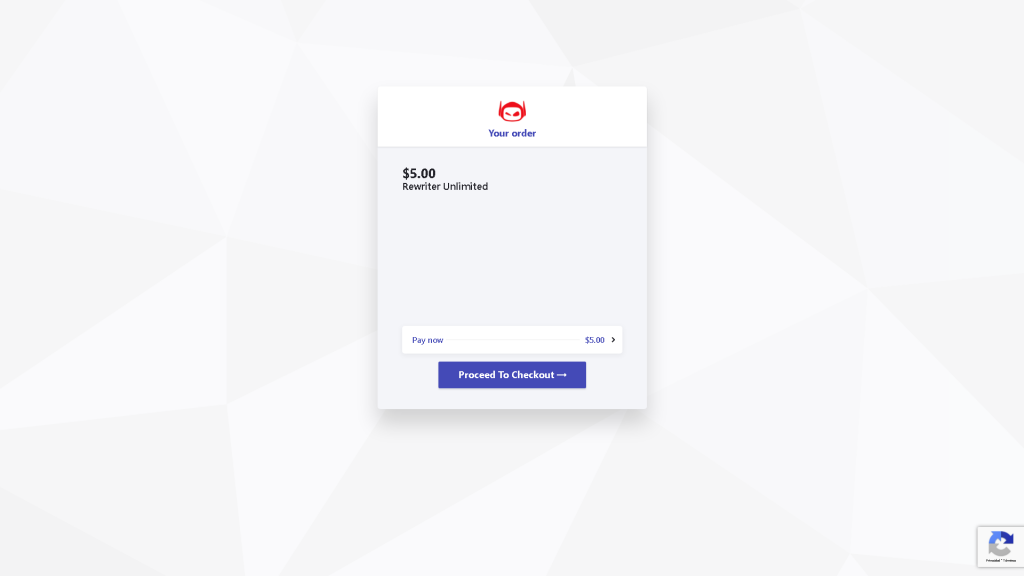 Double-check that you have the correct application selected.
Then click Proceed to Checkout.


Fill in the required information, double-check the email is correct, or we won't be able to send you an email with the login credentials.
Select your preferred payment method, (we only support what's currently shown, credit card, and PayPal.)
Click Next.
Once you've completed the purchase, you will receive an invoice and Welcoming Email with a link to establish your password.